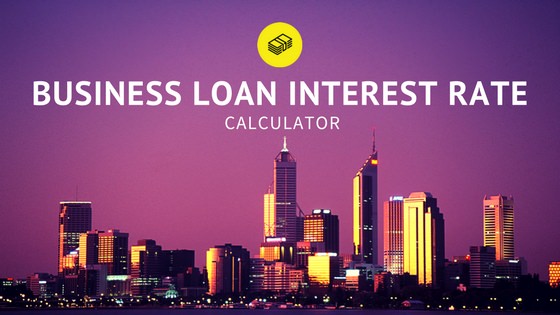 Business Loan Interest Rate in Singapore
Business loan interest rate differs from various banks and type of financing.
In general:
For unsecured loans without collateral, interest is usually higher compared to secured loan with collateral pledged to the banks.

Below table shows the range of business loans interest rates for various SME loan products:
| | |
| --- | --- |
| Loan Type | Interest Rate (EIR) |
| Unsecured Business Term Loan | 10% – 13% p.a. |
| SME Micro Loan | 6.5% – 7.5% p.a. |
| SME Working Capital Loan | 6.5% – 7.5% p.a. |
| Trade Financing Line | 6.75% – 8% p.a. |
| Factoring / Receivables Invoice financing | 6% – 8% p.a. |
| Overdraft | 10% – 13% p.a. |
| Equipment/Machinery Loan | 5% – 8% p.a. |
| Commercial/Industrial Property Loan | 1.3% – 2.5% p.a. |
| Alternative Financing/P2P Crowdfunding | 1% – 5% per month |
To know more about the various loan products and facilities listed above, do take look at our SME financing guide.
Your company's credit profile and financials also affects the business loan interest rate you'll be quoted.
You can compare all banks SME business loans and see indicative interest rates instantly with our free online loan assessment tool:

Effective interest rate (EIR)
Business loan interest rates are usually quoted in EIR (effective interest rate).
What does EIR mean?
The effective rate is the actual cost of borrowing and is usually amortized on a monthly reducing principal balance basis. 
Simply put, the principal (original) loan amount is reduced monthly via the monthly installments paid.
For the initial periods of the loan tenure, a larger portion of the monthly installment payments will be apportioned towards servicing interest portion of the loan. 
Most SME owners usually mistaken the calculation of EIR.
When quoted 10% p.a. EIR interest for loan amount $100K, most will mentally derive interest per year of $10K. 
The actual net interest paid for a year on the above example is actually only $5,499. The below amortization table will provide a clearer picture on the calculation for EIR
You'll need either a financial calculator or loan amortization table to derive the above figures. You could still calculate the interest portion of the loan for the 1st month with a simple calculator.
Here's how it's done:
10% p.a. = 0.1
0.1 / 12 months = 0.00833  (monthly reducing balance)
$100k (principal amt) x 0.00833 = $833 (that's the interest portion for the 1st month you see on the table above)
For a easier and faster way, you can just use the loan calculator in this page to derive monthly installment and total interest. You can also generate an amortization table to see the loan details breakdown with the business loan calculator.
Do try out our business loan assessment tool to compare and review your best financing options instantly!

Business Loan Calculator
Loan Calculator Help...
Using the calculator is straight forward. User enters a "loan amount", "number of months", "annual interest rate". The calculator calculates the number of monthly payments.
The "Payment Method" determines when the first payment is due. With the default selection, "End-of-Period", the first payment will be due one month after the loan is made. If "Start-of-Period" is selected, then the first payment will be due on the loan date.
The term (duration) of the loan is expressed as a number of months.
60 months = 5 years
120 months = 10 years
180 months = 15 years
240 months = 20 years
360 months = 30 years
Need more options including the ability to solve for other unknowns, change payment / compounding frequency and the ability to print an amortization schedule? Please visit, https://financial-calculators.com/loan-calculator