"In all engagements with our clients, we consistently strive to craft out a suite of practical and appropriate financing solutions customized specifically to your business's needs."
All businesses are different and face a different set of challenges. We understand this intimately and always target to deliver long term sustainable growth in revenue and profitability for our clients.
We add value to clients with our deep domain knowledge and experience in business financing, cash flow management and government supported finance schemes. Tap into our vast network of banks, financial institutions and alternative financing providers.
We practice integrity and reliability, while working hard to understand our clients and the respective industries they are operating in. Over the years, we've been exposed to a wide multitude of industries through our work.
Breakdown of the industries we have served: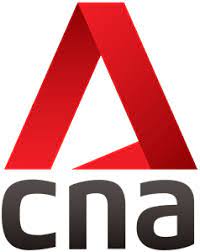 We have been featured in Channel News Asia's annual "The Budget And You" program in an interview sharing about government SME financing schemes. Our clients are also featured in the show.
As thought leaders in the SME financing space
we've presented to delegates from China's Suzhou Industrial Park, at the invitation of the Civil Service College.
We've also been invited to speak about SME financing in local finance radio station, MoneyFM 89.3, to share our thoughts and opinion on the state of SME financing.
Listen To The Podcast Here
We have been featured in Channel News Asia's Money Mind program in an interview sharing about alternative financing for SMEs.
As specialists in SME loan and financing, we are also generalists in the SME space due to the wide exposure and experience we inadvertently gained throughout the years. Our consultants have a broad overview on most industries' business nature and the respective challenges each faces.
Throughout the course of our work, we have been to farms in Lim Chu Kang, shipyards in Tuas, construction sites around the island, factories from Woodlands to Ubi and all types of F&B business from comfort food offerings to swanky fine dining restaurants.
We are familiar with service professionals firms from clinics, law and architectural firms to marketing, design and ad agencies. In recent years, we had good exposure to tech startups and the likes as well.
In short, we understand SMEs.
Our goal is to ensure that every one of our client has access to transparent, reliable and unbiased information on their business financing options, so as to make well informed financing decisions for their businesses.
Adopting a consultative approach in our client engagement process, we first seek to understand your specific requirement and current situation. We then propose a suite of financing solutions best customized to your circumstances.
We don't pay lip service and only focus what really matters:
"Results!"
You will not get glittery salesmanship from us nor solutions not for your best benefit. We specialize only in performance, with a razor sharp focus and tenacity to provide results for our clients.
Allow us the opportunity to be of service. Contact us and find out how we can provide sustainable solutions to your business's profitability and cash flow
Since incorporation in 2012, we've assisted thousands of SMEs just like yours secure financing to fuel their expansion plans and to tide over challenging times. We're a constant supporting presence to our valued clients. Experience service excellence coupled with some of the best minds in the business.
To provide SMEs with transparent information in the often unwieldy and jargon laden business finance space, we provide a free online business loan assessment tool for SMEs. Business owners can compare all banks SME loans in 3 minutes and see all available loan options instantly.
With clear and transparent information, SMEs can access more options and empowered to make better financing decisions.
Try our SME business loan assessment tool as well to compare and see your best financing options!
Compare All SME Business Loans
See All Loan Options Instantly!