FREE SME Business Loan Assessment
Do you know that:
There are various government assisted SME loan financing schemes in Singapore offered by more than 14+ banks & financial institutions?
Credit criteria and interest rate are different for all banks. To support SMEs navigating the impact of Covid-19, we offer free usage of our SME loan comparison portal.

Now, you can compare all SME loans easily in just 1 minute! Use our free online loan assessment tool to compare all SME financing facilities.
Don't have your applications rejected. Compare across all banks for more options & maximize approval chances. 
Try out our free loan assessment tool and see all your best SME loan options instantly!
Best SME loan comparison made easy
See SME Loan options in 3 simple steps!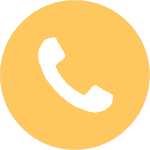 STEP 1
Leave your company name & email at
the bottom of this page.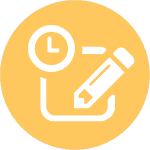 STEP 2
Take 1 minute to provide
information & our system will generate indicative
banks & rates your company might be eligible for.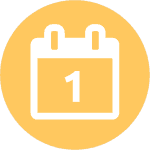 STEP 3
See all best SME loan options available for your
company instantly!
SME loan criteria requirements
Minimum annual revenue at least $200K per year
Operational business incorporated for at least 6 months (preferably 1 year)
Minimum 30% shareholdings local or PR
Lower Interest Costs
Potentially save 30%-50% on interest costs. Obtain unsecured SME loans at interest from as low as 1.3% p.a.
Higher Approval Rate
Improve your approval chances. We are familiar with the credit criteria of most banks with solid track record of > 60% approval rate for SME loan applications.

Secure Funding Faster
We help your company secure financing fast! Reduce SME loan application processing time by 3-5 working days.

Hassle Free Approach
Leave the tedious business loan application process to our specialists while you focus resources on your core business.

Higher Finance Amount
Secure larger financing & higher loan
amount. Procure up to $1M or more
unsecured SME loans.

Risk Free Process
No upfront fees, no fees applicable if we're not able to secure financing for your company. Performance guarantee, pay only for results!
SME Financing Institutions
For potential partners or source of funds, we welcome collaborations to bring more funding products to
our platform. Kindly contact info@linkflow.com.sg
Join hundreds of SMEs just like yours who entrusted us to help grow their business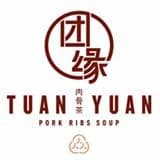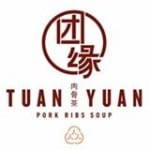 Fast efficient response
"We are very satisfied with the service and capability of Linkflow Capital in assisting with our company's expansion. They have provided us clear financing solutions with fast response and turnaround time."
Mr Frankie Gwee
Tuan Yuan Pork Ribs Soup Pte Ltd
(F&B restaurant)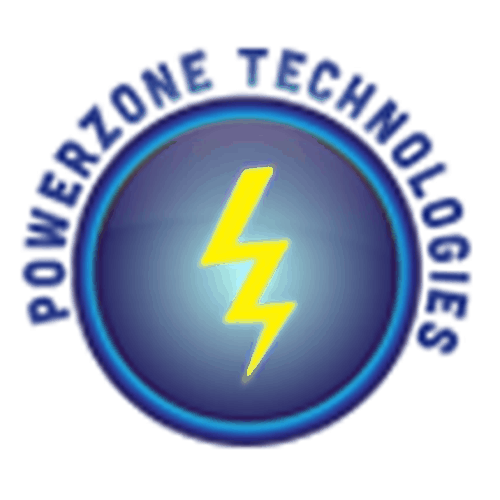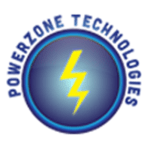 Trusted advisor 
"Linkflow Capital has assisted our company with trade financing, enabling a 300% revenue growth in 2 years. They are our trusted advisor and served us with efficiency and honesty over the years."
Mr S.S. Lee
Powerzone Technologies Pte Ltd
(Engineering & trading firm)
Sincere customer service
"Linkflow Capital has helped us identify facilities suitable for our company's growth. The consultant is sincere, efficient and provided prompt follow up service."

Mr Toh
WaWe Design
(Reno & ID firm)
Linkflow Capital is a member of
Government Assisted SME Loan Schemes
Government financing scheme with up to S$1M for working capital.
Maximum repayment period up to 5 years.
Government risk sharing increased to 90% till Mar 2021. 
To help SMEs access working capital to deal with Covid-19's impact.
Access up to max $5M financing with interest rate capped at 5% p.a.
Various government financing schemes streamlined under one umbrella.
Government risk sharing up to 90% with participating finance institutions.
Financing schemes to support various stages of business growth. 
Trade Loan & Loan Insurance Scheme (LIS)
Credit insurance scheme, premiums partially supported by Government.
For short term trade finance needs such as inventory/stock financing.
Free Loan Assessment
Enter your business name & email below to see all your best SME loan options instantly!
SME Loan Singapore FAQs
Q1. "What is the maximum amount of financing I can secure?"
The maximum small business loan funding amount differs among various banks and also depends on your company credit profile (revenue size, industry, cash flow position etc.).
Most banks' maximum financing amount granted to SMEs range between $300K to $500K. However, it is exceedingly hard to secure the maximum amount unless the company has close to perfect credit profile.
If your main bank is not able to meet your requested financing amount, you can also apply across other banks concurrently to maximize the financing amount you're targeting.
Q2. "How long does the SME loan application process take?"
The typical turnaround time for SME loan applications is 2 to 4 weeks.
The turnaround time takes this long because
You may not be familiar with the documents required and the application process.
You may have more back-and-forth communication with the banker to get the financing application right.
If you managed to secure approval after the loan application review, you'll have to wait for about another 1 week for funds to be disbursed. So from application to receiving funds, expect a turnaround time of between 3 to 5 weeks.
For those who can't afford to wait, alternative financiers such as P2P crowdfunding platforms is another viable option as they typically process applications faster, within 1 week is the norm. However, be prepared to pay for higher interest rate or fees compared to bank options.
Q3. "Why might the bank reject my application?"
Most SME loan applications can be rejected due to multiple reasons, such as
Approaching the wrong banks
Business owner's personal credit profile
Limits to financing for existing bankers
Weak cash flow
Imagine this scenario: You require funds urgently. Perhaps, to confirm bidding for a tender or seize opportunity for a big project .
Yet, when your SME loan application is declined, you will either have to cancel or postpone this project. Your company's expansion plan might be stalled due to the missed opportunity.
Moreover, when your application is declined, you might not be able to submit another application to the same bank for the next 6-12 months!
It is critical that you identify the right bank to seek financing with and to be able to address the bank's credit concerns and queries adequately, to minimize rejections.
Q4. "How to know if I am getting the lowest business loan interest rate?"
There are more than 20+ banks and financial institution providing SME loans. Their interest rate are different and varies according to factors such as credit grading of applicant and the loan quantum.
SME loan interest rate ranges between 3.6% to 7% simple rate p.a. (EIR 7%-13%). It is also prudent to compare widely through multiple banks to suss out the best financing deal.
Do note that the lowest rates quote that you receive might not necessarily mean it's the best financing offer for your business. Check with the banks on their processing fees, annual fees if any and any other fee charges that could effectively increase your cost of borrowing.
Alternatively, consider engaging a loan broker to help comb through the various banks business loan products to find the lowest rates for your company.
Q5. "Which financing products are suitable for my company?"
There are various working capital loan products available to meet the different requirements of SMEs
Common SME loan facilities include:
Unsecured business term loans
Trade financing (Letter of Credit/Trust Receipt)
Factoring
Receivables financing
Asset financing
Project based financing
SME Micro Loan
SME Working Capital loan
How do you cut through the complexity and technical jargon to determine the most appropriate working capital loan to utilize?
Through our expertise and experience in securing SME finance, we describe to you the various financing products in basic terms and explain how you can best utilize them for your business.
Q6. "Which banks should I approach for a small business loan?"
There are close to 20 banks & financial institutions (FIs) providing small business loan to SMEs.
There is no definite answer to this because different banks have varying credit criteria and risk appetite.
Do you know that some banks shun certain industries whereas other banks might welcome these same industries?
However, most SMEs are not aware which banks are suitable for their respective profile and could waste precious time speaking with banks that are not the right fit.
Aside from traditional mainstream banks, there are also multiple alternative financiers offering various financing options to SMEs.
Assisting SMEs with business financing remains our core business.
Due to our familiarity with the credit criteria of the various banks, we can help identify the most suitable banks for your company's profile to ensure highest chances of commercial loan approval at the best terms.
Q7. "How will a low credit rating affect my application?"
If your personal credit rating is bad, your commercial loan application might be adversely affected.
When you apply for a SME loan in Singapore, your personal credit record will usually be assessed by the relevant banks. Your personal credit record will thus affect your company loan approval chances as well.
It is absolutely critical as a business owner to keep your personal credit score acceptable. Any negative impairments on your personal credit will adversely affect your business loan applications, making it next to impossible to obtain any form of business financing.
Therefore, always be conscious to protect your personal credit grading by paying all your personal credit cards, home loan, car loan etc on time. Settle any overdue payments promptly and be cautious not to over-extend your personal credit at all times.
Q8. "Can I get financing for start up business loan in Singapore?"
Yes you can but options are very limited for new start ups. Most banks do not provide start up business loan for newly registered companies.
Most banks lend on track record and would require applicant company to have at least 1 to 2 years of operational business history before considering extending financing.
If your business is operational and at least 6 months old, a competent SME loan broker might still be able to help you secure business financing.
However, expect very limited financing options for a start for very young companies and also smaller financing quantum. If you manage to secure any form of business loans, ensure prompt subsequent repayments to build up a good credit record for your company.
As your business matures and coupled with a good credit record, it'll be easier to source for financing in future from more banks, with more options.
What is the SME loan interest rate?
The SME loan interest rate ranges between 3% to 5% p.a. effective interest rate. Different banks have different rate and rates are subject to respective banks' credit discretion.
What government assisted financing schemes and loans can SMEs apply for?
SMEs can apply for the Temporary Bridging Loan or SME Working Capital Loan via the respective participating financial institutions.
Is there startup SME loan available for new business and company?
There are very limited financing options for new startups. Most banks prefer financing companies with minimum 1 to 2 years of operational history.
How to apply for a SME loan?
Businesses can apply SME loans from a myriad of banks, financial institutions or alternative lenders. There are about 20+ SME financiers and many more financing products to choose from.
Do I need to engage a SME loan broker?
Engaging a business loan consultant is optional. If you're not familiar with banks' credit criteria, a competent broker might help improve approval chances and negotiate better terms.
What is the SME loan eligibility criteria and requirement to qualify for financing?
Every bank have different credit criteria. Generally, most banks require company to have minimum 30% local shareholdings, at least 1 to 2 years old, and revenue of $200K minimally.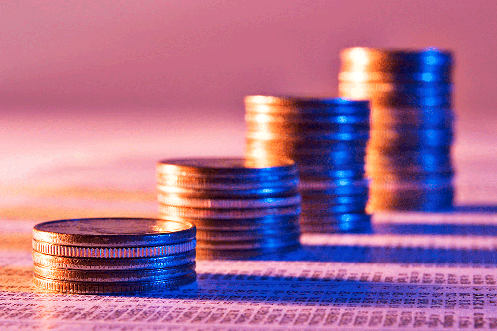 About Linkflow Capital
Linkflow Capital Pte Ltd is a Singapore consultancy firm that assists SMEs to secure business loans from banks and financial institutions. We specialize in SME finance and through our expertise and network, we help clients secure funding with low interest rates efficiently and hassle free.
Expertise
We are familiar with the documentations and information banks will require as well as various banks' business loan credit criteria.
Network
We have access to more than 20 banks and financial institutions offering SME loans in Singapore, with relationships cultivated over the years.